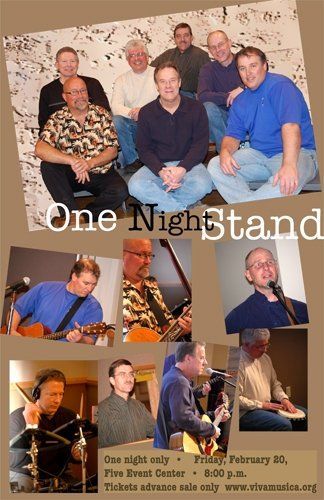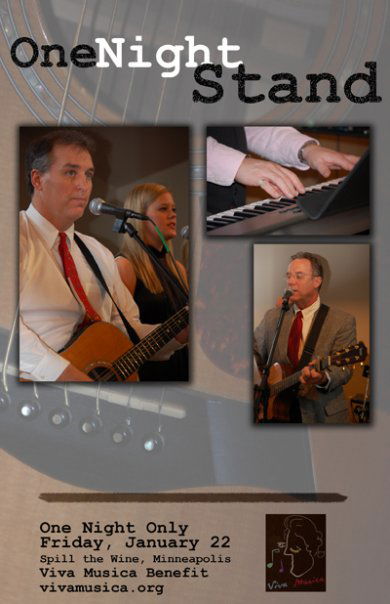 One Night Stand was formed in January of 2009 as a way to help the non-profit organization Viva Musica raise money to keep music in Minnesota schools. The original members were all part of Lord of Life church bands and are pictured on the accompanying poster. Our one time performance was at the Five Event Center of Minneapolis on February 20, 2009.
One year later (January 22, 2010) we performed again for Viva Musica this time at Spill the Wine in Minneapolis. It was a great success and we were encouraged to keep the band together for at least one more year.
We brought our music to our own backyard by performing at Zorbaz on Gull, September 17, 2011. Once again we partnered with Viva Musica to raise money and donations of new and used musical instruments to be donated to schools across Minnesota.
The band took a much needed break and was downsized to our current configuration, The first performance for the leaner, meaner One Night Stand was at The Side Track in Brainerd... that was January 17, 2019.